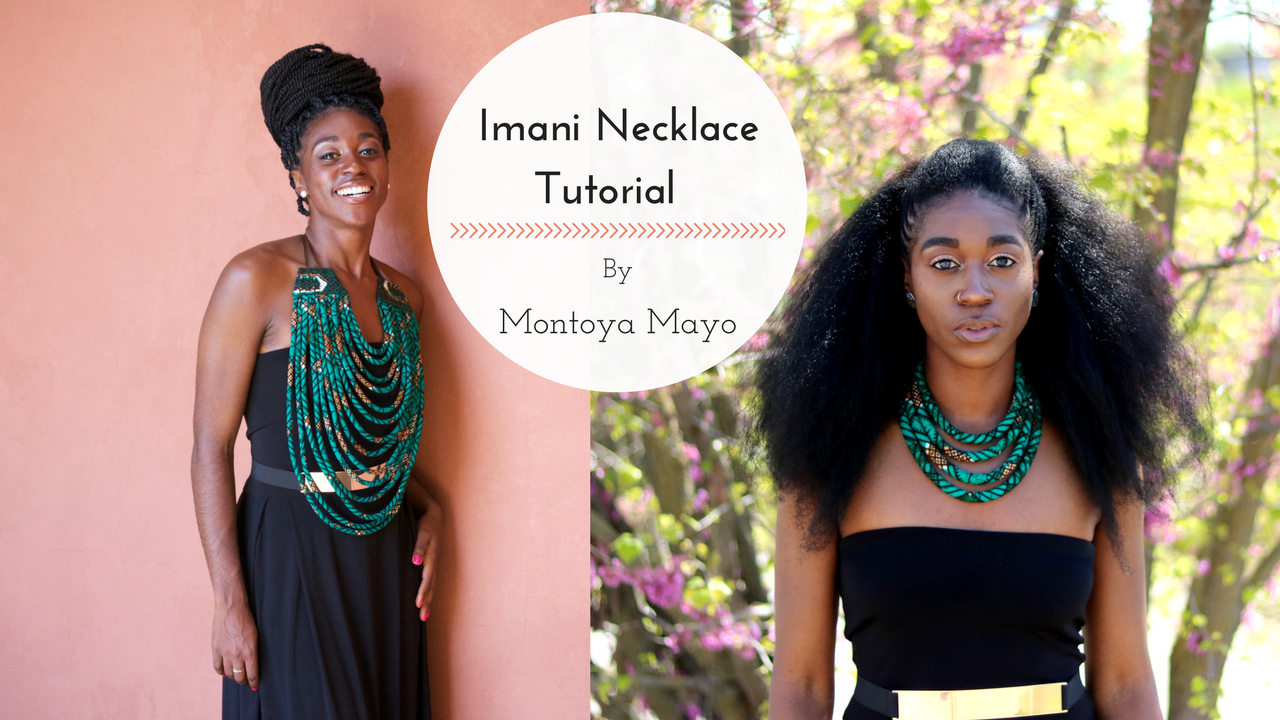 Happy Tuesday Everyone! First, I would like to thank everyone for all the love and support on last weeks post. I look forward to seeing all of the Paperbag Maxi Skirts.
Today's post is all about the Imani Necklace! I finally finished the tutorial and I'm excited to share it with you all. The Imani Necklace is the first tutorial available in my online shop. I've been making these necklaces for four years and I'm ready to share how I make them. I demonstrate how to make the necklace in both the long and a short version. Yes, you get two full length step by step tutorials! I talk more about my journey with this necklace in the promo/preview below.
How would you style this necklace? I'd love to hear from you, comment below.
I'm giving away fabric to my first 10 customers. I want to help you get started with your first necklace.