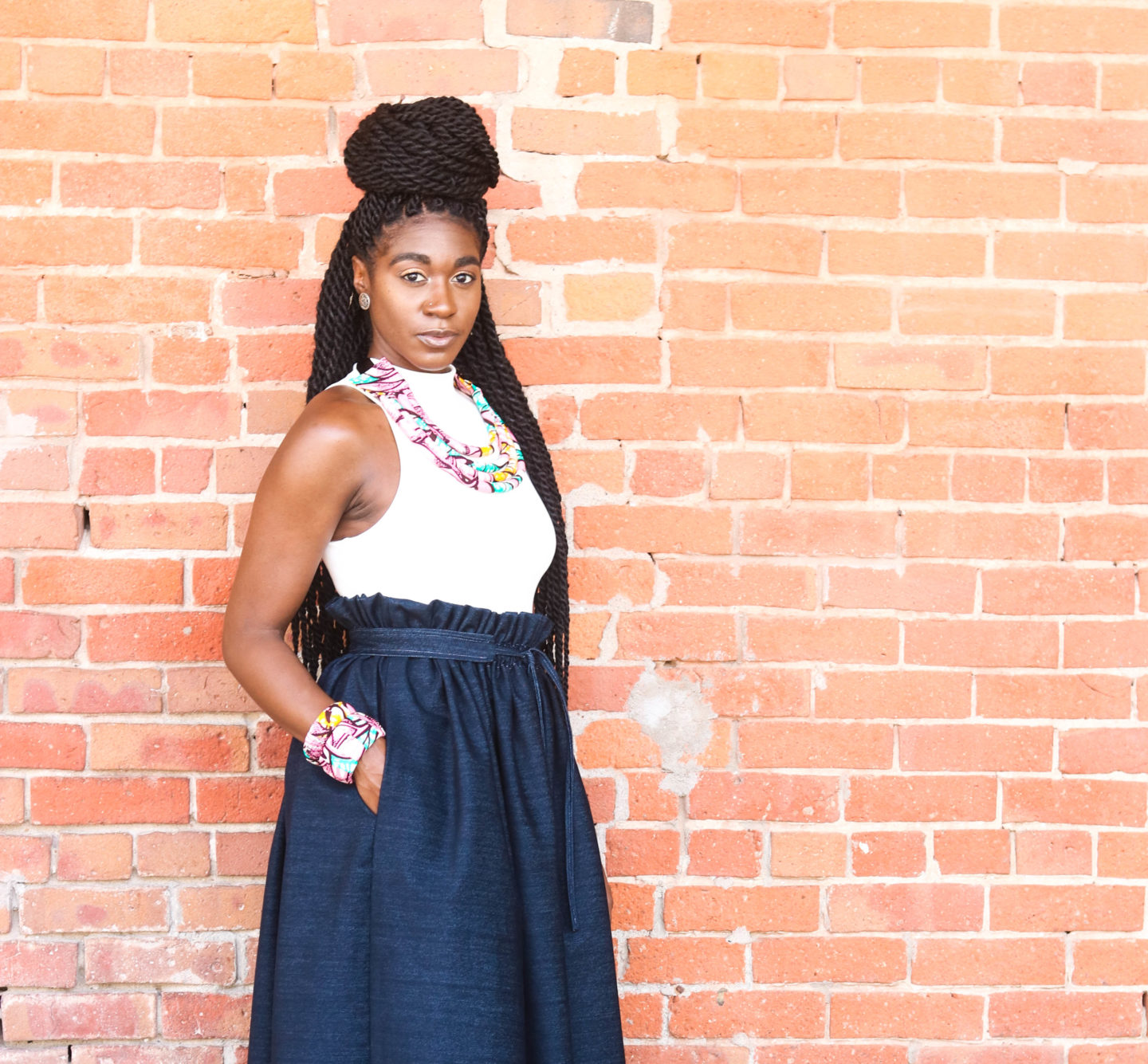 Hello Everyone! Today's DIY is an easy paperbag maxi skirt. There is no zipper required. Yay! In the tutorial I explain how to calculate your fabric needed and I explain all the different measurements. If you're a visual learner and would like a measurement guide, you can find the guide here. The pocket pattern can be found here.
For this tutorial I decided to use a medium weight denim, but the fabric options for this skirt are endless. I picked up this denim from Stonemountain & Daughter Fabrics in Berkeley, CA. Some fabric suggestions are listed below. The next time I make this skirt, I plan to use wax print fabric. As you all know I'm obsessed with wax prints. I'd also like to make one using linen or crepe. What fabric would like to use to make this skirt? Comment below and let me know. Happy Sewing!
How to Slay the Look
Fabric Suggestions: option 1, option 2, option 3. Linen and wax print fabrics will also make beautiful skirts.
Necklace: DIY, tutorial coming soon!
Bangles: DIY, comment below if you'd like to see a tutorial
Top: H & M (old)
Have you subscribed to the blog? Sign up and become one of my VIP's.