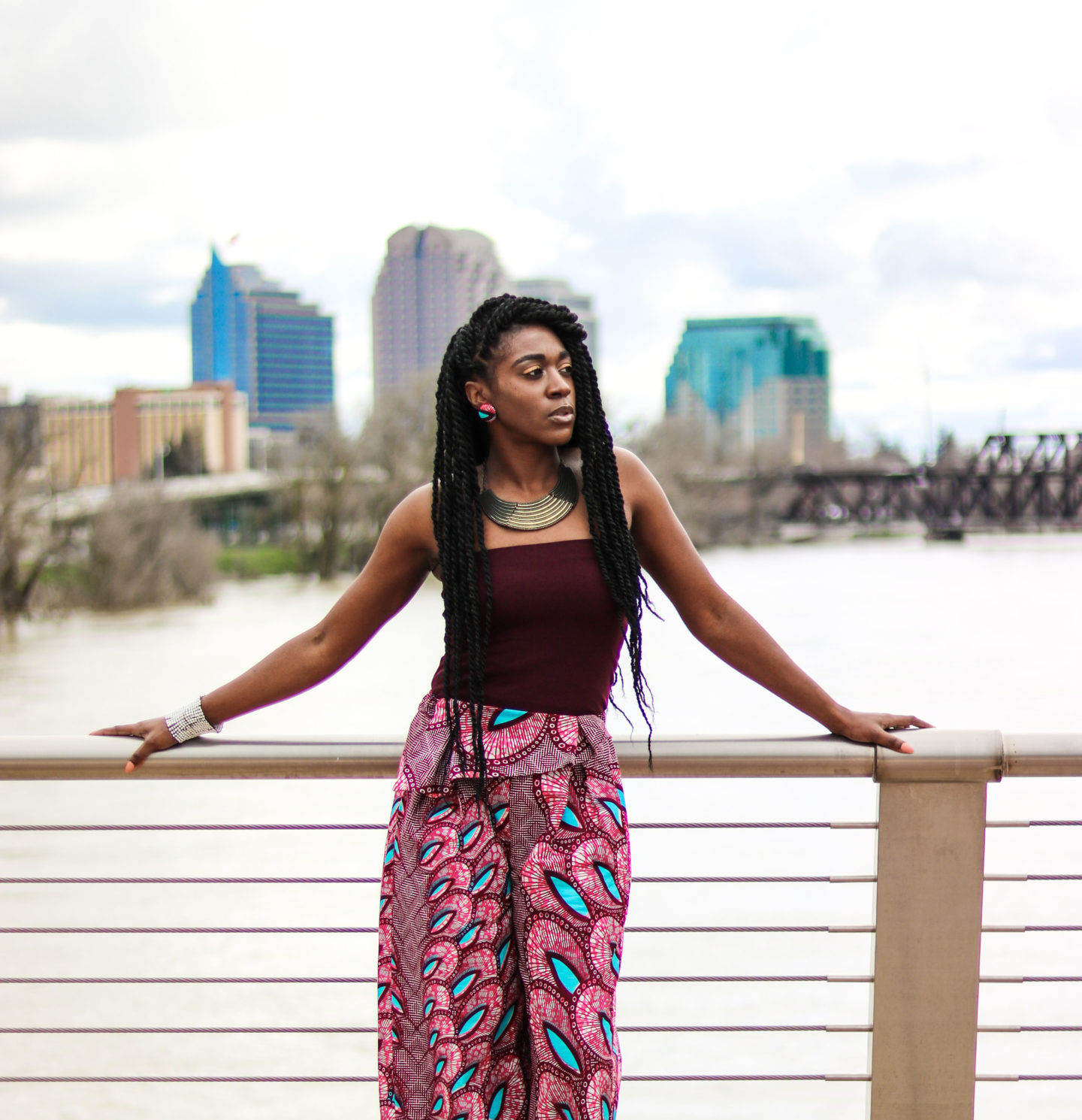 Although a maxi skirt is my go to item for sewing my wax prints, I decided I needed to switch it up and step out of my comfort zone. I knew this wide leg pants pattern would be the perfect selection for showcasing the wonderful details in my fabric. These pants are comfy, I have the same feeling of comfort as I do in my maxi skirts. My pattern review is below. Similar fabric can be found here, here , and here.
Pattern Description: Burda 7195
Pattern Sizing: I cut the 8
Did it look like the photo/drawing on the pattern envelope once you were done sewing with it? Yes
Were the instructions easy to follow? Yes, they were easy and straight forward. Although I did have to read the back waist band instructions a few times to fully comprehend the steps.
What did you particularly like or dislike about the pattern? I love the pockets. They are deep enough to carry my phone and keys.
Fabric Used: African wax print/ Ankara
Pattern alterations or any design changes you made: I decided to use 1 piece of 1 1/2 inch elastic in the back waist band instead of creating the casings for the elastic.
 Would you sew it again? Yes, I want to make a pair using knit fabric next.
Have you subscribed to my blog yet? Subscribe today and become a VIP!