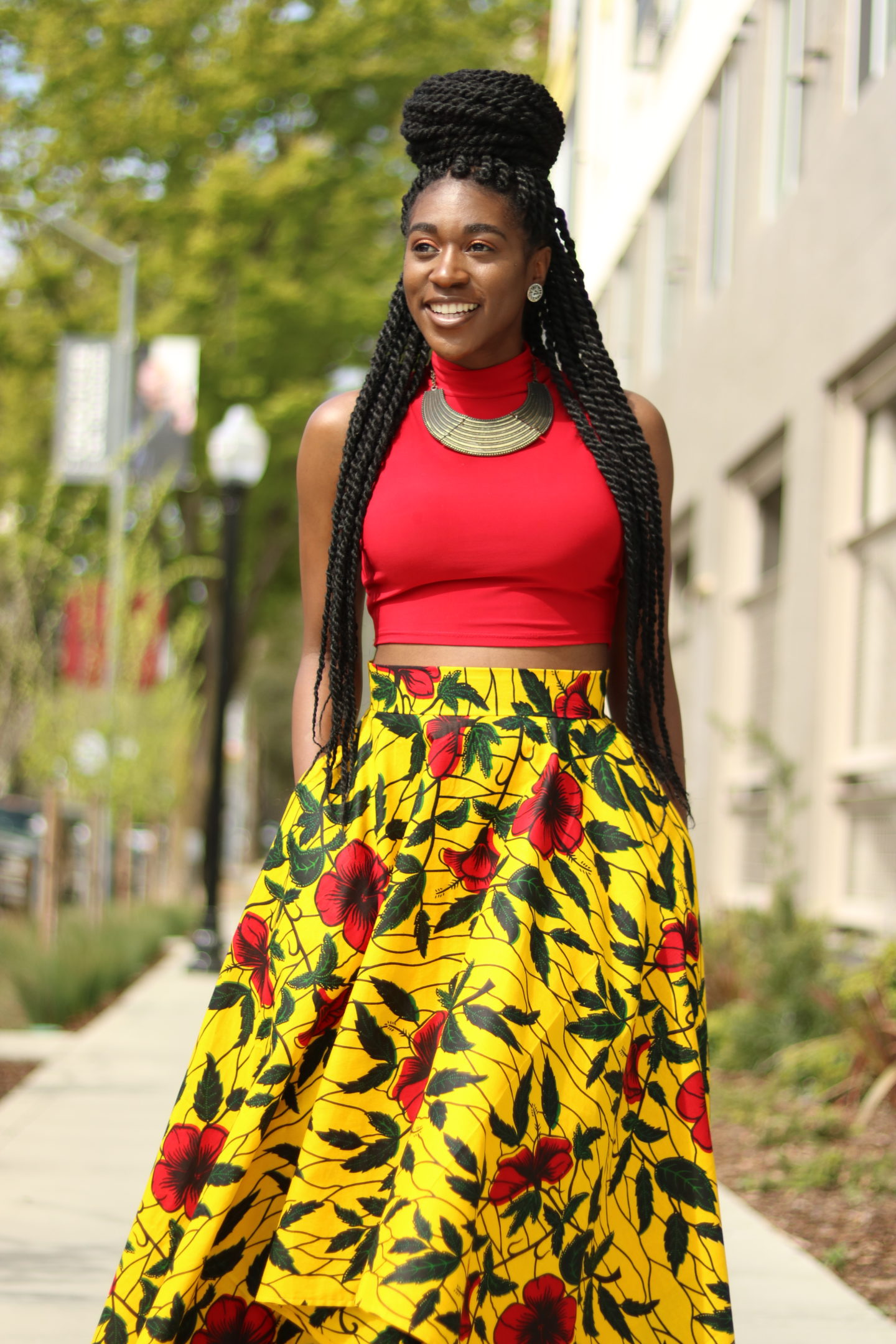 Hello Everyone! I'm super excited to share my high low maxi circle skirt tutorial. When I'm experimenting on a project it's either a hit or miss. I'm so glad this project turned out to be a hit because destroying 6 yards of fabric would have cut me real deep. This high low maxi circle skirt first caught my eye as I was scrolling through Pinterest. I searched for a few patterns to manipulate, but I couldn't find one that fit my vision. I didn't let this stop me. I enjoy exploring to find solutions on how to create my visions or rather recreate items I've pinned, its the problem solving math nerd in me that won't let things go unsolved. I love this skirt so much that I've already made a second one that I'll be wearing for my birthday this weekend.
To create this look I used wax print fabric. The width of wax prints is usually on the lower side, between 44-47 inches. In order to maximize the length I desired, I knew I would have to be strategic when cutting out the fabric. In the tutorial I cover this step so no need to worry. I got you! Similar fabric can be found here. Other options can be found here, here, and here.
Step 1 is already done for you, use the Radius Guide here to help identify your radius. The pocket pattern pieces can be found here. Sew along with me using the step by step tutorial below.
Have you subscribed to my blog yet? Subscribe today and become a VIP!