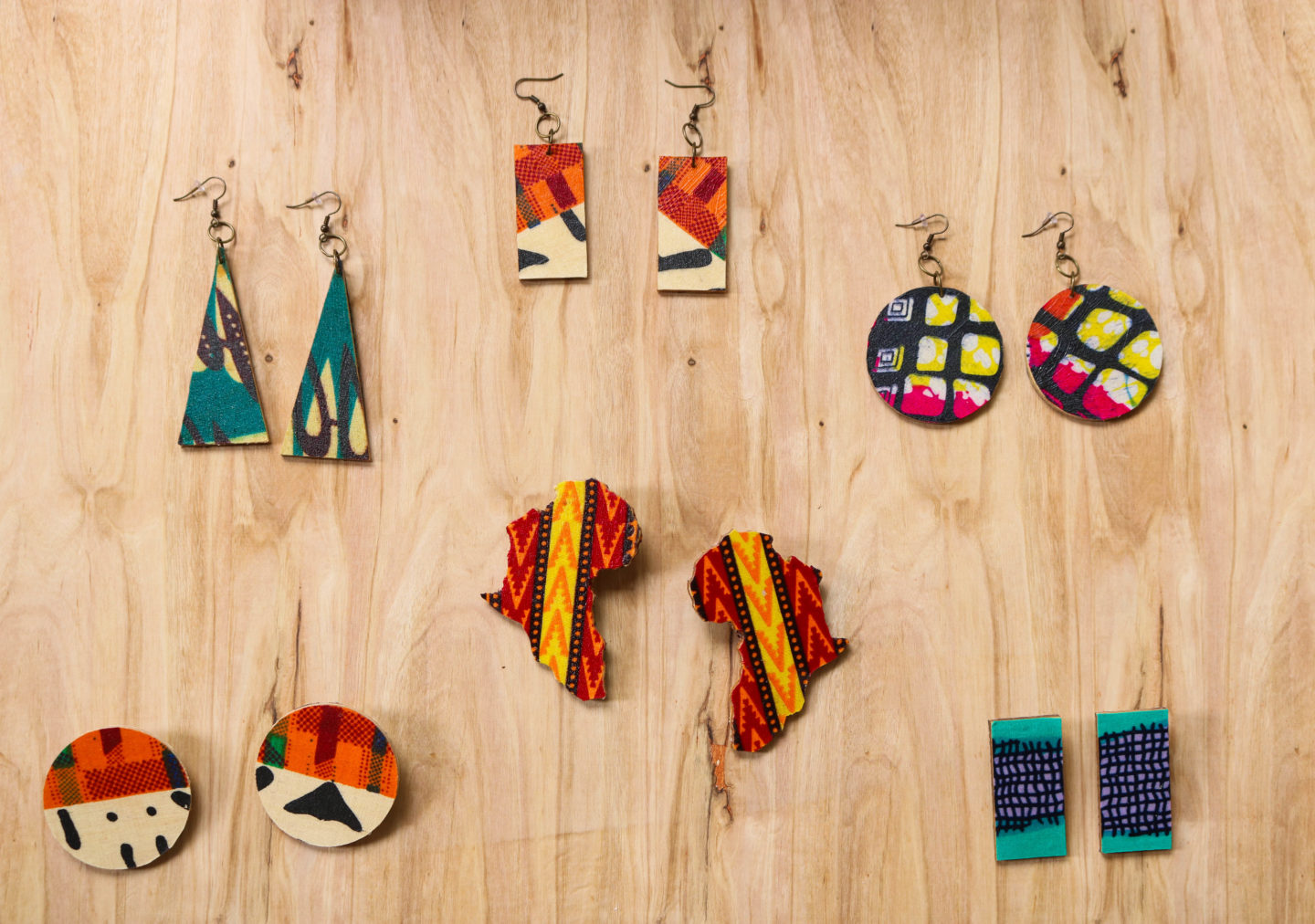 Am I the only one who has a box full of scrap fabric? I have a really hard time throwing my scraps away. I love african wax prints so much that I can't bear to just let them go. When I do it pains me to see them sitting in the trash can in my sewing room. I think to myself, "Those scraps have the potential to make a cute accessory".
My scarps have served me well. I've made multiple accessories for myself and gifts for family and friends. I also used scrap fabric to create these earrings, but if you don't have a stash of scraps you can buy a fat quarter or buy 1/8 of a yard of fabric from your local fabric store. You can create your own fat quarter bundle here or search Etsy.com using the key words 'fat quarter wax prints'.
I purchased the wooden pieces from this shop on Etsy. I ordered the following: 3 x 2.25 inch  Africa continent, 2 x 1 inch rectangle, 2 x 2 inch circle, and 3 x 1.5 inch triangle. The fabric mod podge, exacto knife, earring backs, earring posts, pliers, and the earring wires are all from Michael's. Follow the step by step tutorial below to recreate these beautiful earrings.