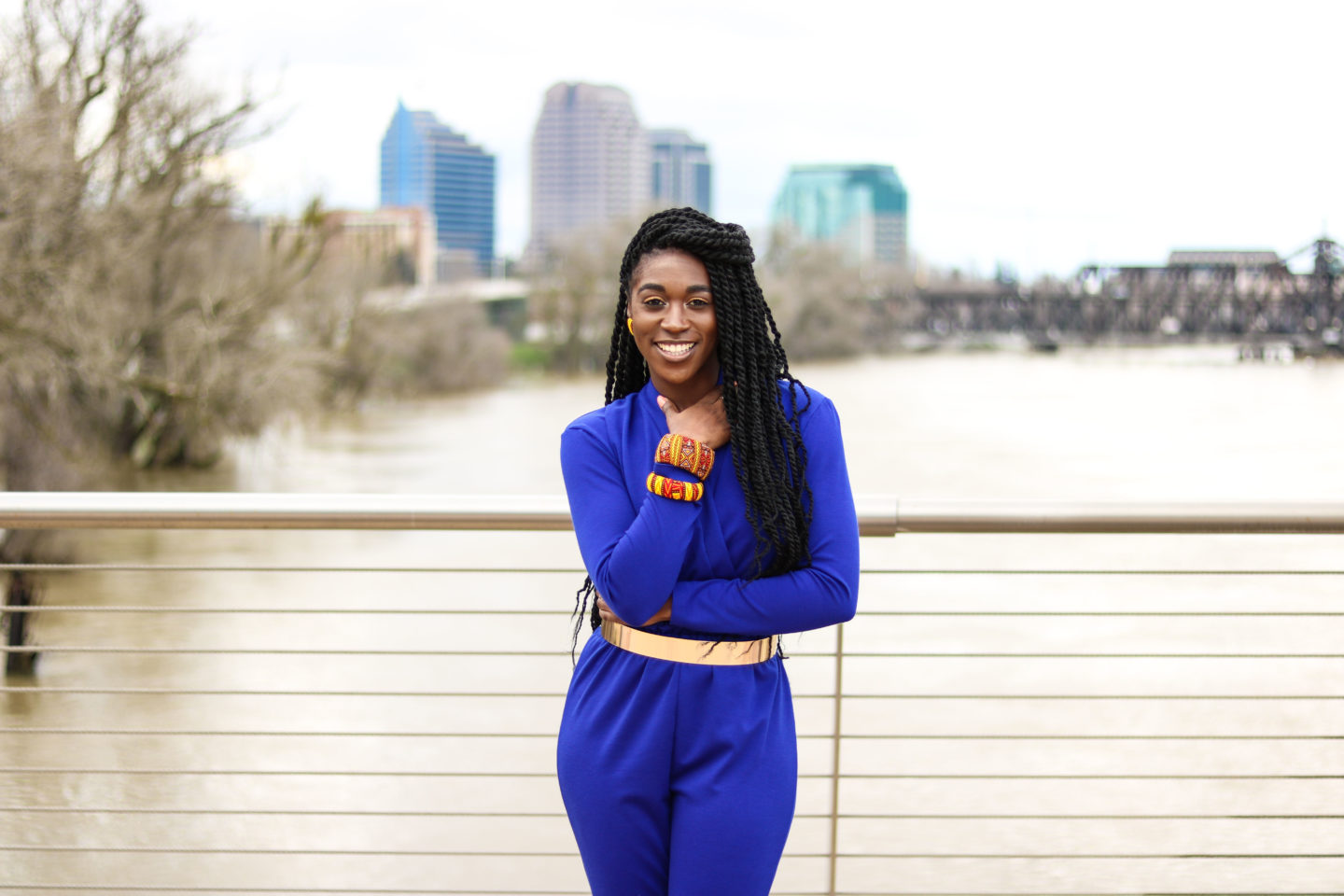 The first time I made this pattern I made it for my sister, who's next gift request was a jumpsuit. After completing hers I knew I wanted one for myself (I tried it on before gift wrapping it). I used this double knit fabric to achieve this look. I accessorized with a couple of easy DIY jewelry pieces, some button earrings and fabric covered bangles. I am a hoarder when it comes to scrap fabric, but my hoarding is justified because I make beautiful jewelry pieces from my scraps.  If you'd like to see a tutorial on these piece let know. Alright, let's jump into the review.
Pattern Description: McCall's 7099
Pattern Sizing: I cut the 6
Did it look like the photo/drawing on the pattern envelope once you were done sewing with it? Yes
Were the instructions easy to follow? Yes, they were easy and straight forward
What did you particularly like or dislike about the pattern? I liked the minimal amount of pattern pieces
Fabric Used: Double Knit/Ponte
Pattern alterations or any design changes you made: I omitted the pockets because I do not like pockets on fitted garments
 Would you sew it again? I might sew one more in black
Have you subscribed to my blog yet? Subscribe today and become a VIP!