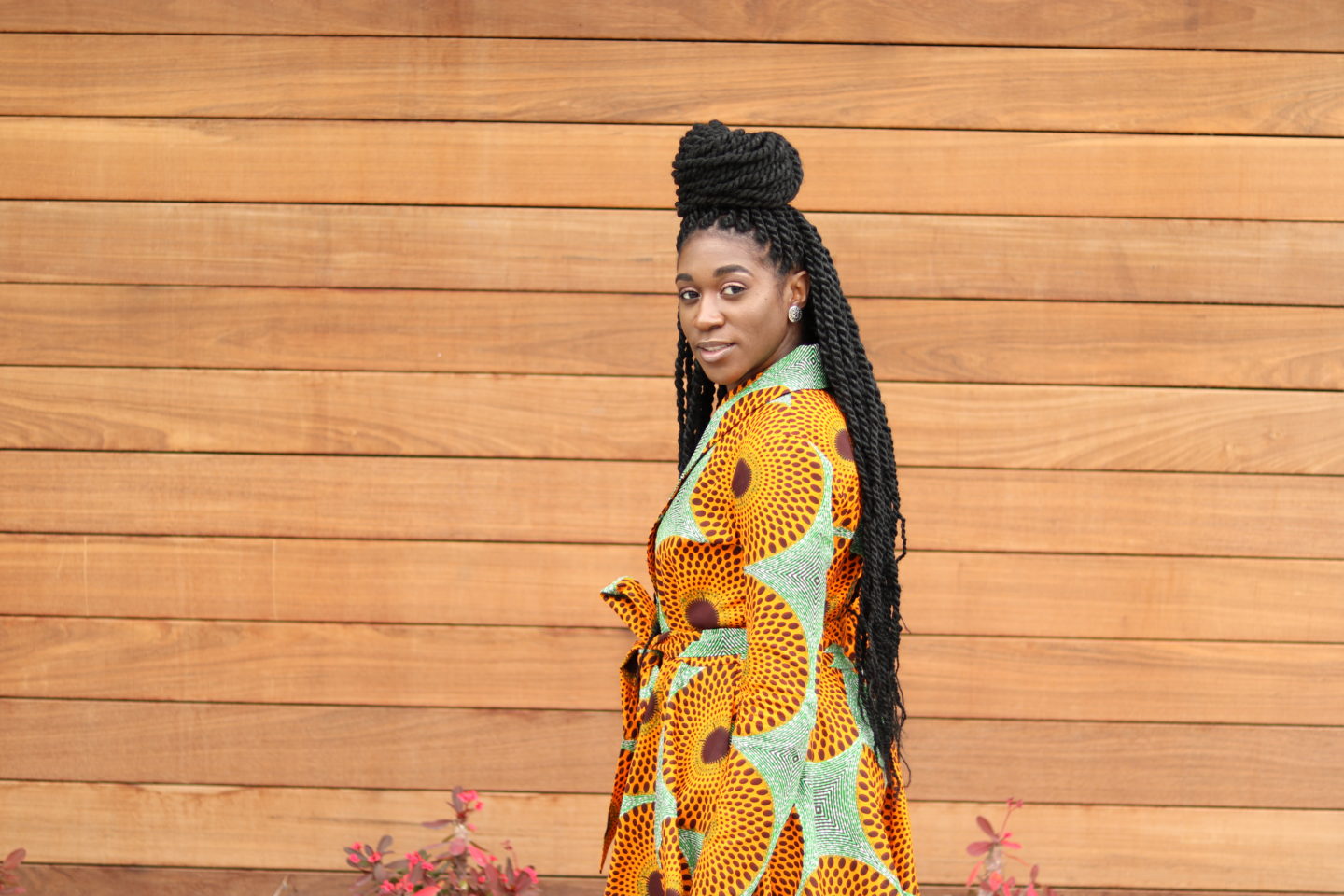 I love bold and vibrant fabric. I am obsessed with wax prints. My best friend is Nigerian and every since I saw her garments I fell in love with the bold color combinations. In prior years I would mainly wear neutral colors. Now my fabric stash is full of ankara. I purchased this fabric from one of my favorite Etsy shops. Similar prints can be found here and here. 
I modified McCalls pattern M6844. I always purchase my patterns when they are having a sale at Joann's or Hobby Lobby. Though this pattern calls for stretch knits, I took a chance and made it with a non stretch fabric. The recommended sizes have never fit my body the way I like, I always cut out a size that is two sizes smaller than the recommendation because I find that this works for my body. Since I was using a non-stretch fabric I went with the recommended size according to my bust measurement, I cut the medium. This was my second time making this coat and I am in love with it. I self drafted the belt closure with some left over fabric. Find the pocket pattern here. The step by step tutorial is below. Happy Sewing!  
Have you subscribed to my blog yet? Subscribe today and become a VIP!