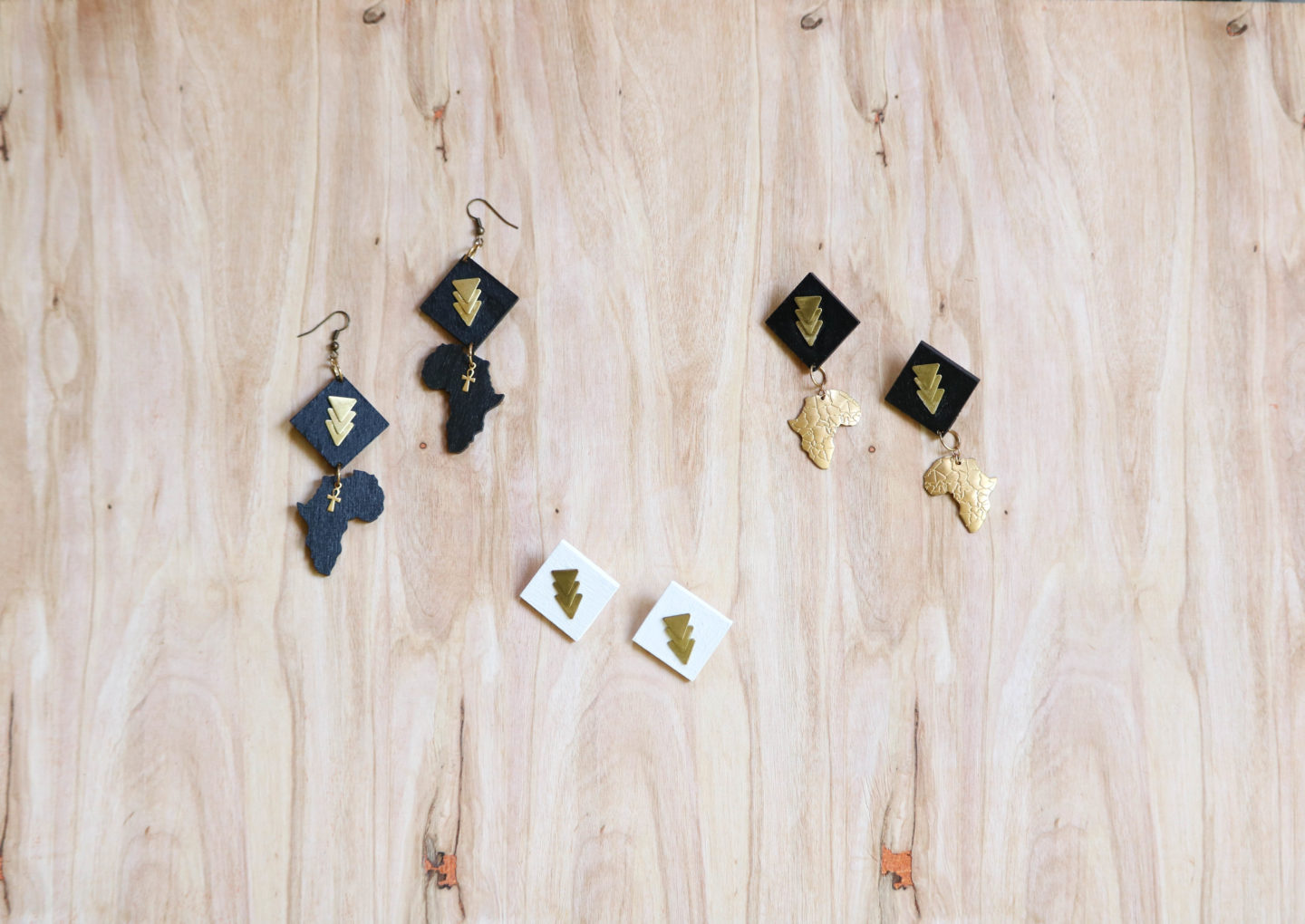 Hello Everyone! It's been a while since my last post. Last week I went on my first real vacation to Puerto Rico. I bordered the plan on the last day of school, I wasted no time. This was the perfect way to start my summer vacation. Now that I'm back I've been working a few tutorials. Currently in the works are a denim paper bag maxi skirt, tulip dress, and halter crop top. Be sure to subscribe to the blog so that you can be notified right away when these tutorials drop.
Todays DIY is for three different types of earrings. I was brainstorming a pair of earrings I wanted to make, I couldn't decide on one type so I decided to make three. Below you will find a different tutorial for each pair of earrings and all of the links for the materials used. If you recreate your own pair be sure to tag me on IG @montoyamayo so I can see your creations!
Have you subscribed to my blog yet? Subscribe today and become a VIP!
DIY Diamond Shaped Earrings Materials 
DIY Earrings with Gold Africa Charm Materials
Wood

Pieces

 (1 x 1 inch, ask seller to drill one hole in the corner)

Gold Africa Charm

:

here 

and

here

(you need both because you don't want one of the Africa pieces to be backwards)
DIY Earrings with Africa and Ankh Charm Materials
Wood Pieces

Diamond

Shape

((1 x 1 inch, ask seller to drill two holes in diagonal corners)

Africa

(1.5 x 1.25 inch, I asked the seller to reposition the hole to the center)