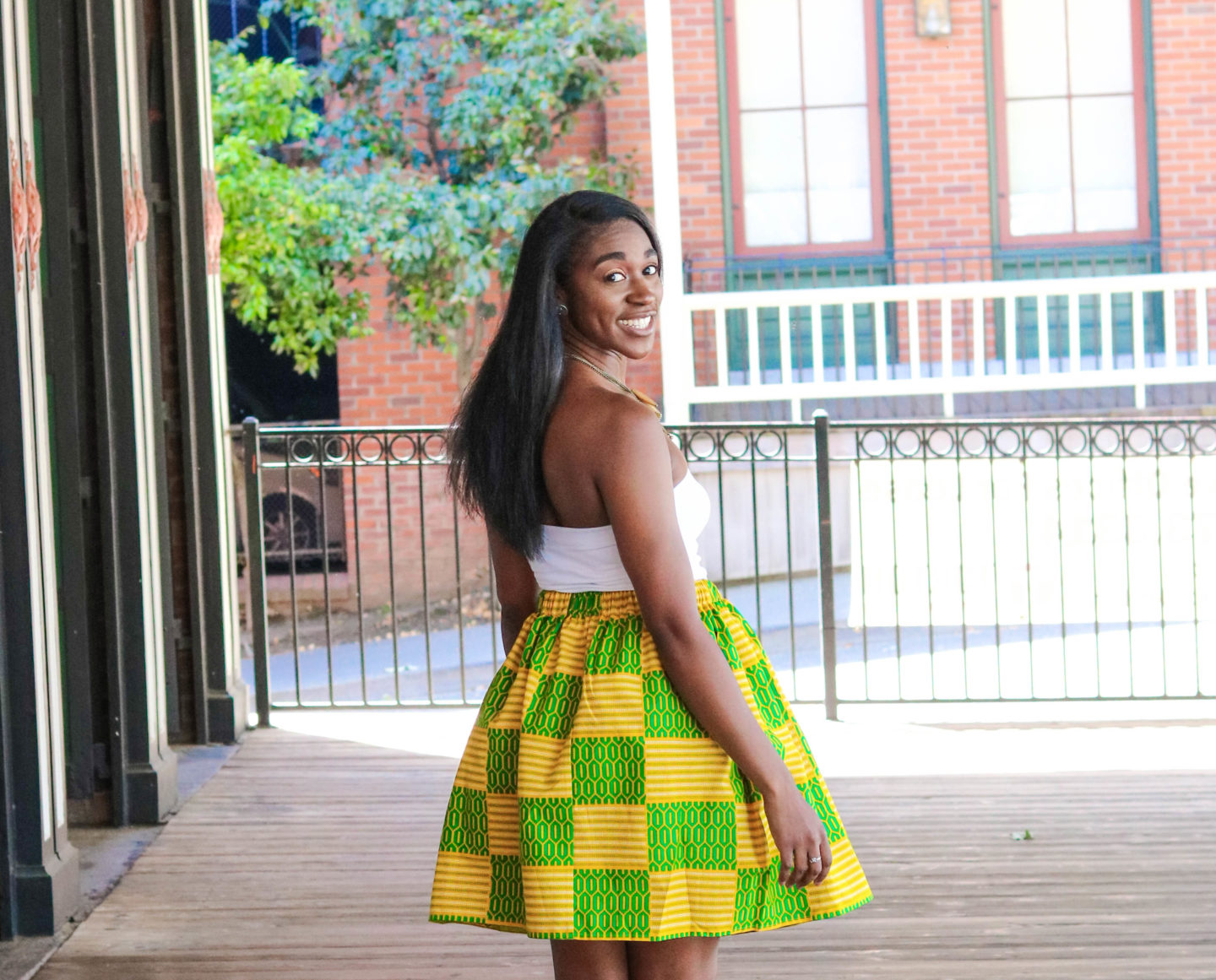 Hello Everyone! This weeks DIY is a quick and easy skirt. All you need is one yard of fabric and 30 minutes. This project is perfect for those who are just learning how to sew. A couple of months ago I taught 3 of my fourth graders how to make this skirt. These young ladies bought the coupon 'Sewing Lesson with Ms. Mayo' from the student store using their hard earned 'Mayo Money'. I turned my classroom into a sewing studio for a couple of hours. I hauled all of my supplies to campus and let the girls choose some fabric from my stash. We had an amazing time. Create this skirt using the step by step tutorial below.
How to Slay the Look
~Fabric: Kente Print
~ Sandals: Target
~ Necklace: Target (old)
~ Heels: Aldo (old)
Have you subscribed to my blog yet? Subscribe today and become a VIP!