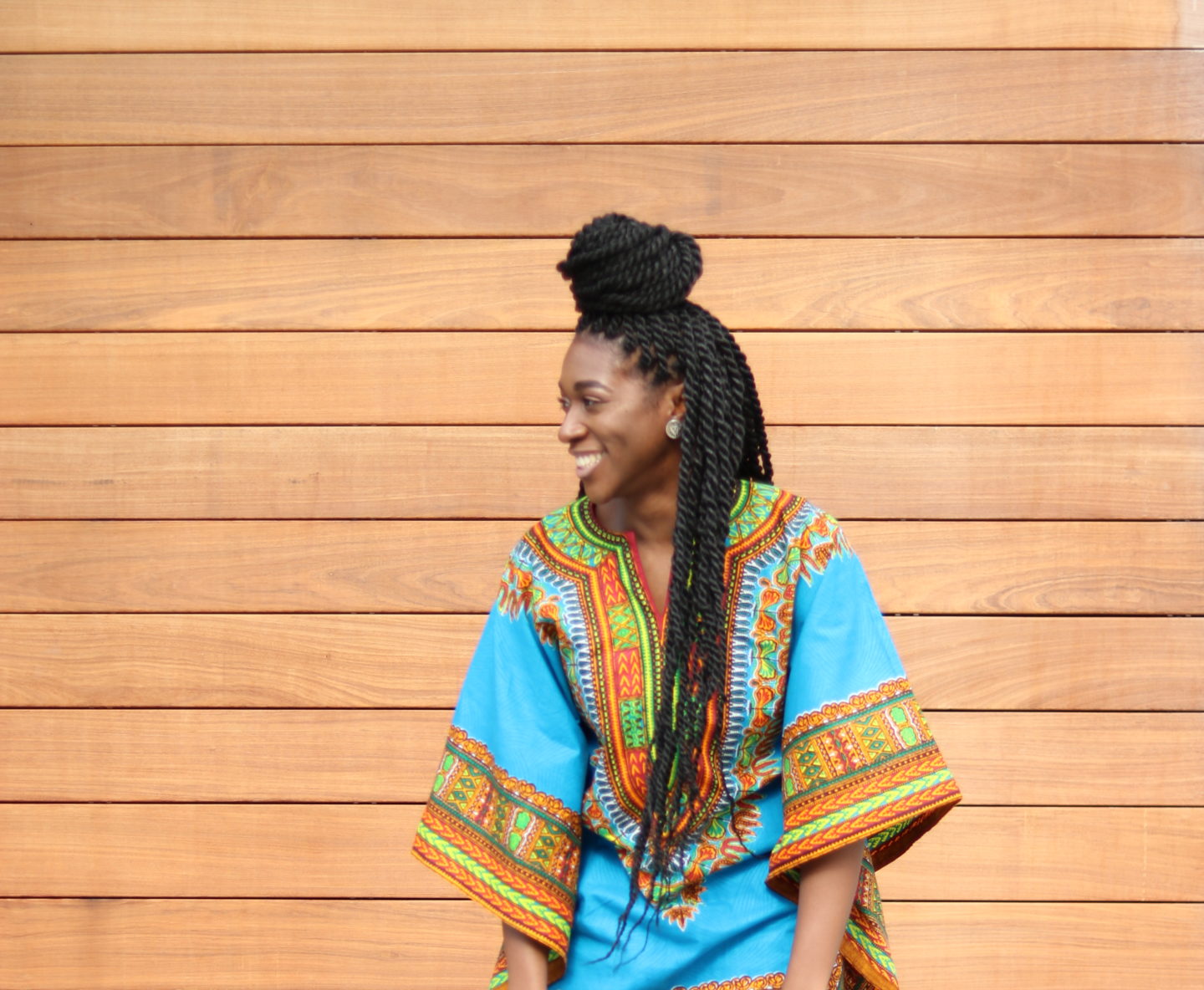 This was my first dashiki project and I felt pretty accomplished after completing this garment. I was nervous about the neck hole area, but after I began it came together rather quickly. I'm wearing the dashiki as a shirt, but it can also be worn as a dress. After completing mine my sister just had to have one so I made her two for her birthday and she wears them as dresses. I love this item because it can be worn year around. Sew along with me using the tutorial below!
I used one full panel (2 yards- 72″x 47″) of dashiki fabric to achieve this look. I purchased the fabric from one of my favorite fabric shops on Etsy. Similar dashiki panels can be found here. 
Have you subscribed to my blog yet? Subscribe today and become a VIP!