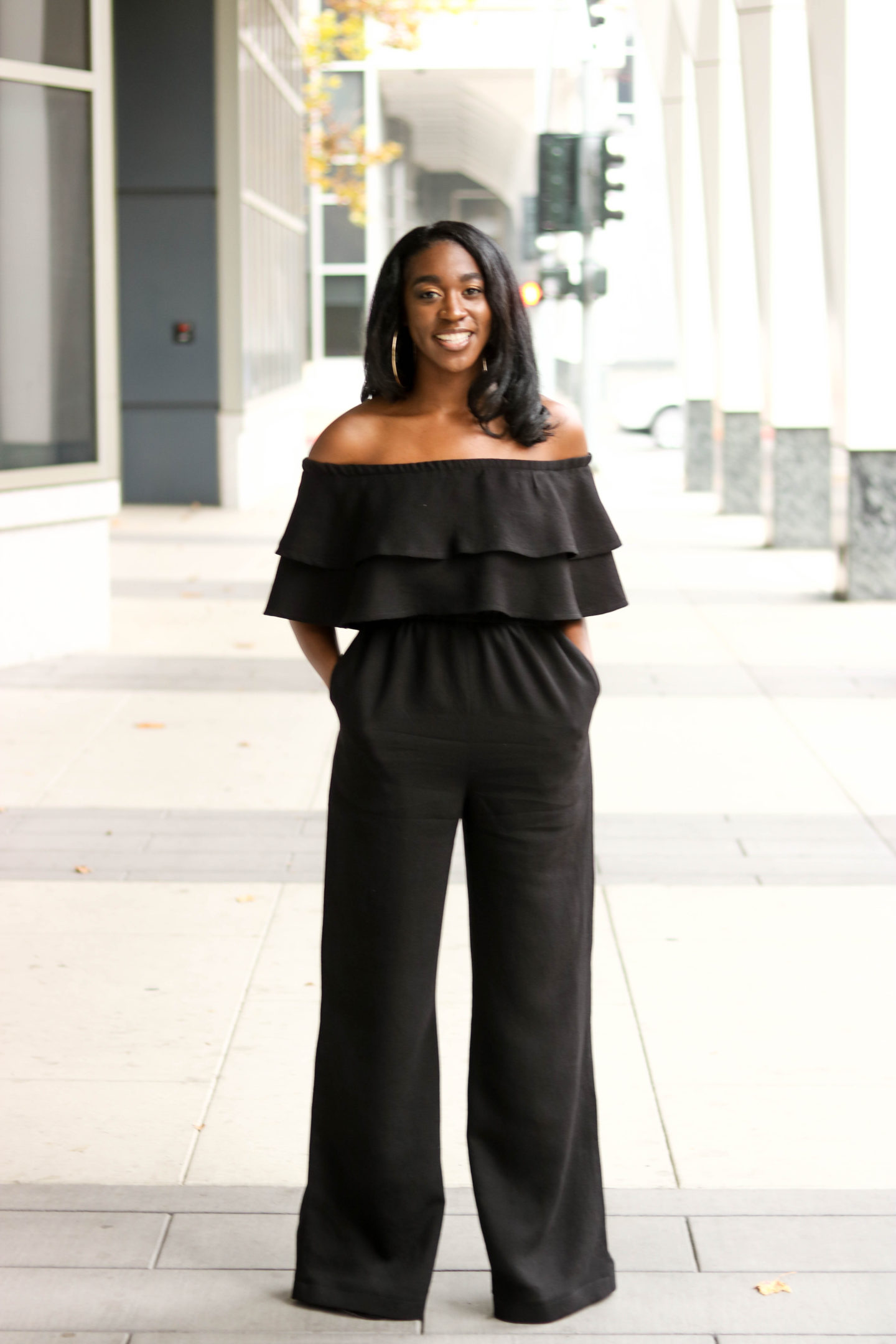 Hello Everyone! I hope all is well. I am officially on winter break and I have so many wonderful projects that are ready to be sewn. Over the last couple of weeks I've made a to do list of the things that I wanted to to sew, tutorials I'll be recording and I even bought all the fabric I needed for every project. I wanted to be prepared for my winter break sewing plans.
Today's post is about the Naomi Jumpsuit. You may have caught of preview of the jumpsuit if you watched the video in my previous post. I used a nice crepe fabric and plan to use other fabric to recreate the jumpsuit again. Now I mainly wear skirts, but recently I have been pushing myself to step out of my comfort zone and create different types of garments. In the tutorial for this jumpsuit I teach you step by step instruction. For the pants pattern I demonstrate how to make alterations to the crotch as well as how to shorten and lengthen. In the past I've noticed that these two areas have lead to ill fitting garments when not altered before sewing. You can find the Naomi Jumpsuit and Dress combo here.
What are your winter sewing plans?