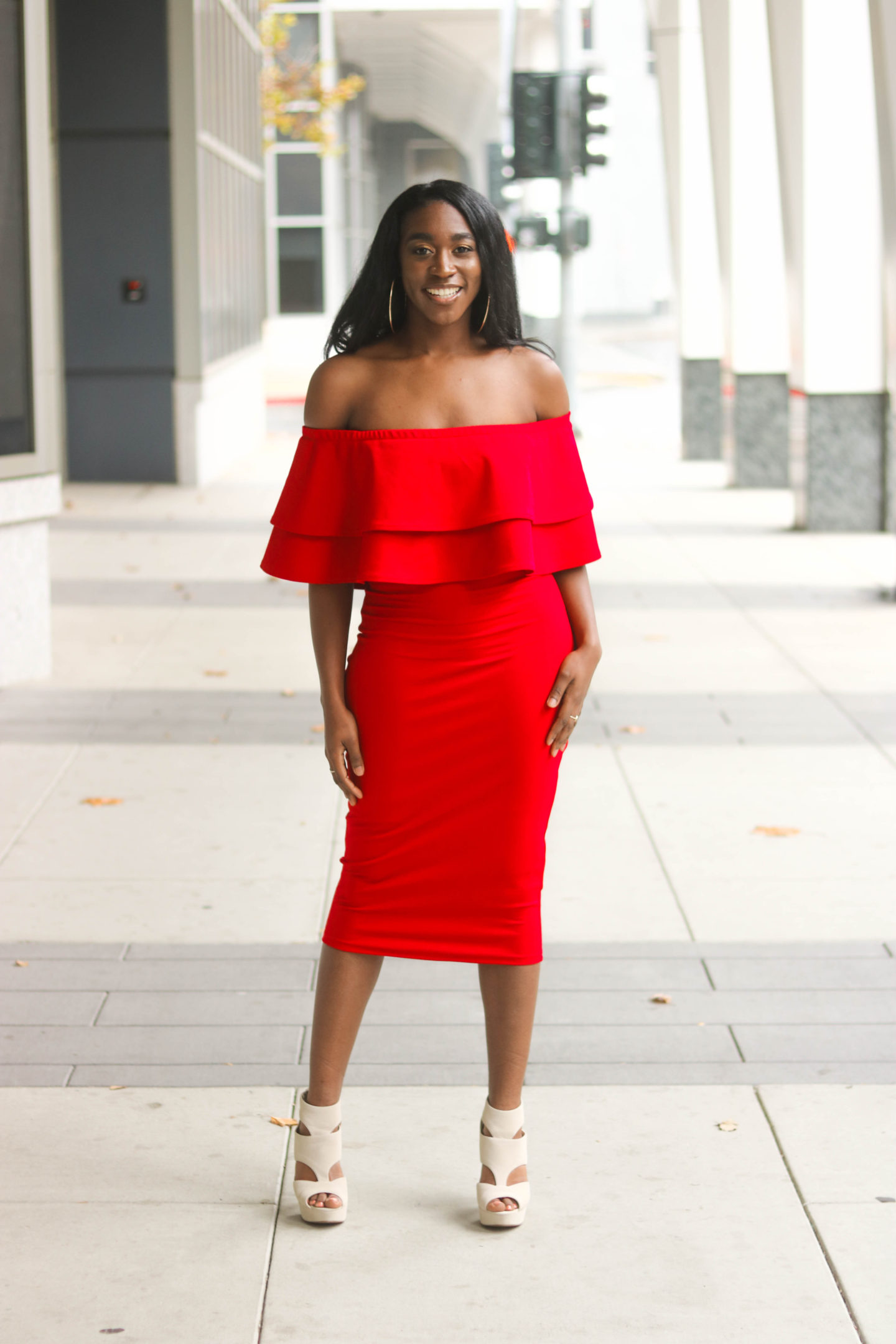 Happy Wednesday! I hope you all are doing well during this holiday season. Did anyone else get sucked into all those cyber Monday deals? I didn't do too much damage, I just purchased some ankle boots. The sale I found was too good to pass up. I'll also be able to pair my new boots with my upcoming DIY looks. These thoughts helped me to justify my purchases and not feel bad later.
Today's post is all about the Naomi Dress. I'm in love with this dress, it's perfect for the holiday season and many more occasions. The way the flounces move when I walk, absolutely breathtaking. One of the perks to making your own garments is that you can customize them to fit your style. I have a hard time finding midi length dresses, especially if its a bodycon dress. By making my own dress I was able to choose the details that I desire and customize it to my body.
Over the past month I have been testing and creating two tutorials, the Naomi Dress and Jumpsuit. I am excited to launch these two tutorials in my shop. I'm kicking things off with a sale, two tutorials for the price of one. #Winning. After January 7th the tutorials will be sold separately, so treat yourself and catch this sale while it lasts. You can find a preview of the tutorials below. There is also some video footage of me wearing the garments and doing a little shimmy to show off the movement of the flounces.
Next week I will be posting more about the jumpsuit, but for now you can catch a sneak peak in the preview and here in my shop.