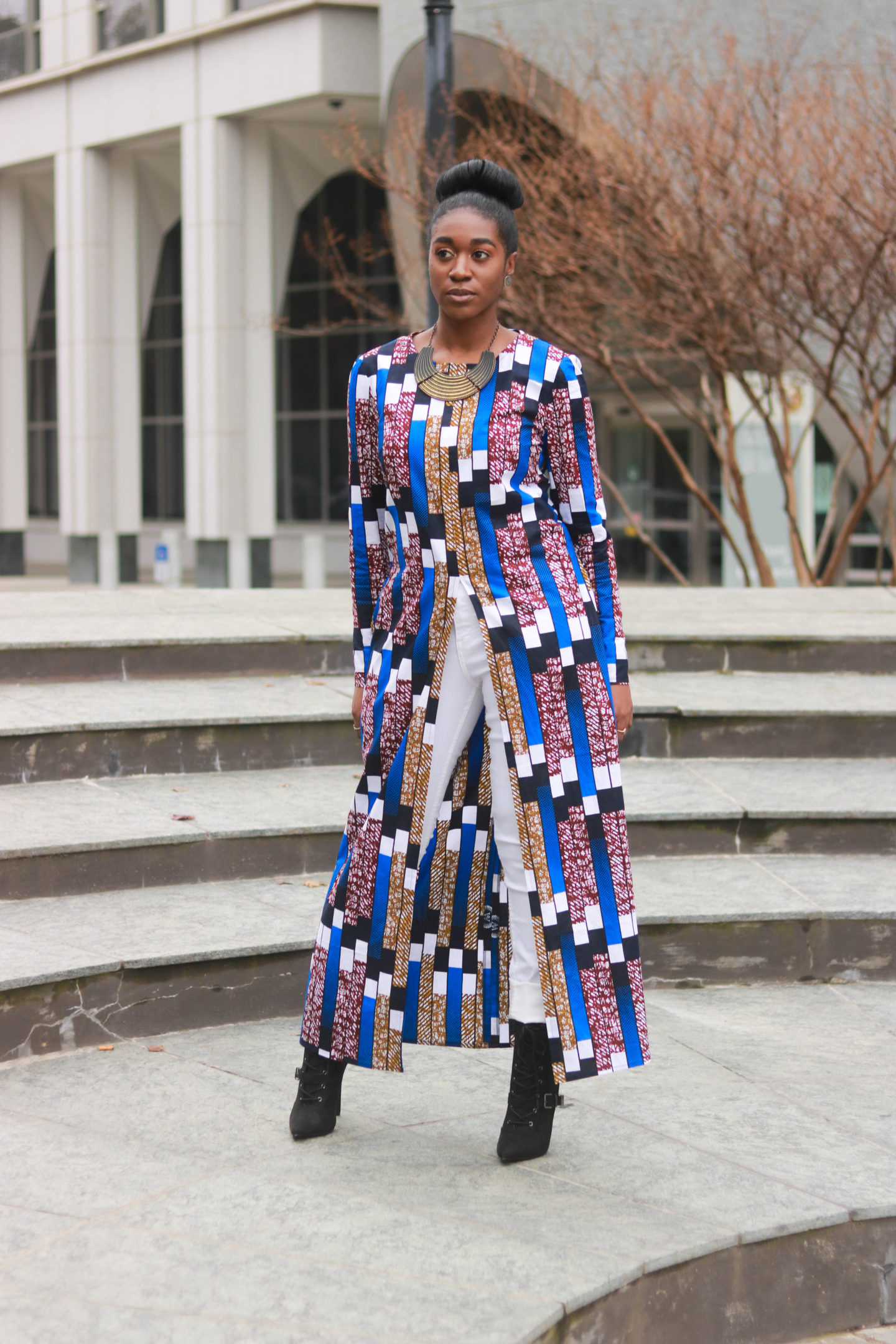 Happy Thursday! I hope your week has been treating you well. Todays post is all about my front slit shirt tutorial. I hacked this McCall's t-shirt pattern to create the look. Any t-shirt pattern for woven fabrics will work, so search your stash of patterns and hack along with me.
Initially when I was drafting the plans for this shirt I was not going to add pockets. After a few conversations with myself, I decided to add pockets of course. I'm truly in love with the design and fabric of this top. You can find part 1 of the tutorial below as well as a link to the fabric I used.
There are so many ways you can design this top, using different lengths for the shirt and sleeves. In the spring I plan to make a midi length version with shorter sleeves. You can also style this top in various ways. A skirt and high boots is another styling option. How would style this top? Comment below with your styling ideas.
How to Slay the Look
Shirt: Tutorial is below
Pattern Hacked: McCalls M6927
Fabric: Ankara/ African Wax Print (100% cotton) PFAB Designs 
Shoes: Shoe Dazzle